Regular price
1,363.64 TL
Regular price
1,000.00 TL
Sale price
1,363.64 TL
Unit price
per
Sale
Sold out
Product features:
The product on the mannequin is size M.
Model's dimensions: Height: 183cm, Weight: 78kg

Measurements of the Female Model: Height: 158cm, Weight: 46kg
With hood and neck collar
Bohemian Hooded Hugi Sweatshirt is among the most preferred pieces of Boho Yaşam's comfortable and shabby collection. With the bohemian collection of Boho Yaşam, it is now very easy to reflect your lifestyle on your clothing. With the sweatshirt, you will feel more comfortable and free than ever before. The 100% cotton sweatshirt, which you can easily wear in cold weather and spring, which keeps it soft and warm, will be an ideal choice for those who like to dress comfortably and loosely.
With the Bohemian Hooded Hugi Sweatshirt, you will impress with the style you reflect while you spend time in many different environments in a very comfortable and free way. The batik sweatshirt, which you can easily use at festivals, camping, long trips or at home, will soon become your best friend.

So how can a bohemian style be created with a hugi hoodie?
If you like to dress comfortably and loosely, the first step is okay. You can create your own bohemian style by applying your free perspective towards life to your dressing style. In summary, you can create your own comfortable, stylish and free combinations by combining authentic, ethnic and shabby pieces. In addition to our wide top clothing collection, you can find a wide range of products that will create your own style, from extremely comfortable shalwars to pure hemp bags at Boho Life. All you have to do is explore.
With Boho Life, you can reflect your bohemian lifestyle not only to your clothing but also to your home. Thanks to Boho Yaşam's collection of incense holders, murals, candles, trowel and Tibetan sound bowls, you can easily capture the comfortable, shabby and free atmosphere you are looking for in your home.
Click now to discover more and step into the comfortable and free world of bohemian life.
Ödeme

Boho Yaşam'da ödemelerini havale, kredi/banka kartı ile ya da kapıda ödeme seçenekleri ile
gerçekleştirebilirsin.
Shipping & Returns

Exchanges and returns are made within the first 1 month at Boho Yaşam. Shipping costs are the responsibility of the customer. Product
Returns and exchanges will take place after they reach us.
Share
View full details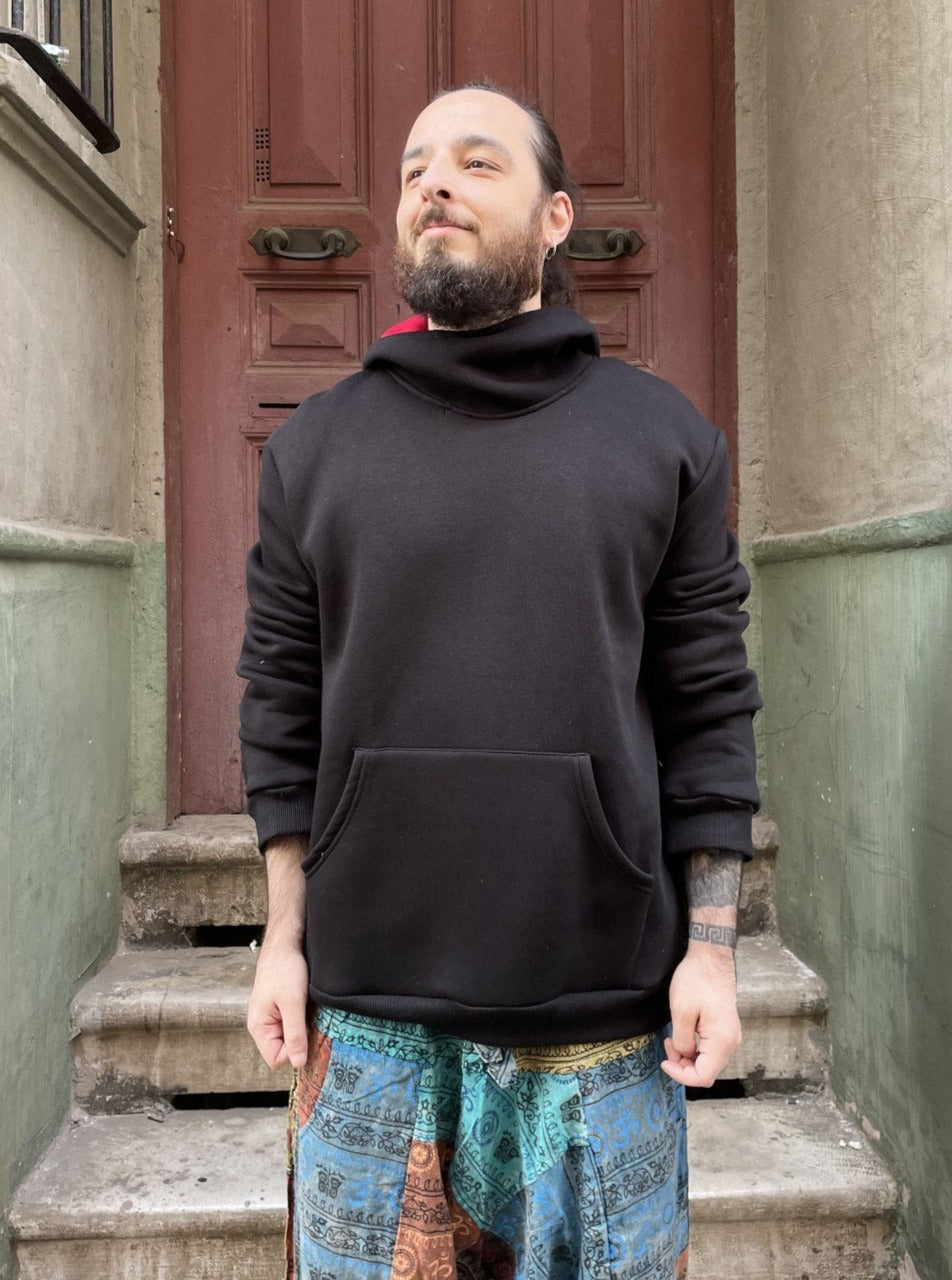 Sıcak tutuyor
Kamplarda giyerim diye almıştım oldukça şık. Bu yıl işe giderken bile giyindim.